Telecom CFOs Finance Conference
From: 31 October 2022 - 1 November 2022
Venue: Tentatively in Suva FIJI - TBC.
Continuation of the Finance Conference for the Telecom CFOs
More information and details to be posted shortly
Note that this activity with other associated activities are held in conjunction with the main stream event during the week, the PITA Strategy Forum & Smart Islands hackathon. Refer to the diagram below of the relationship of activities during the week of focus.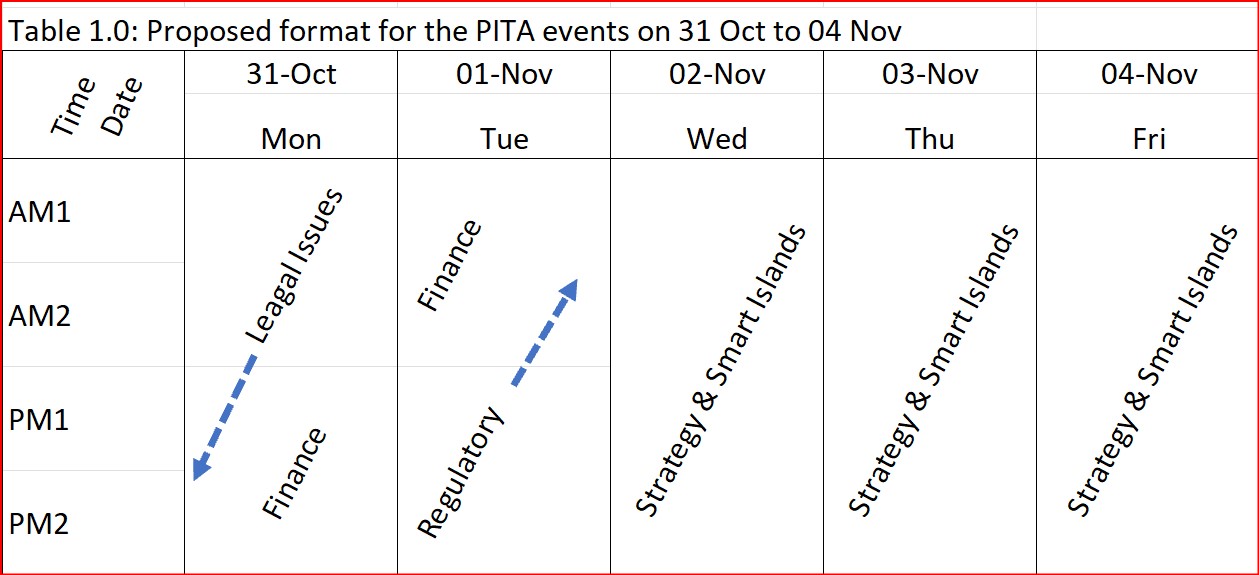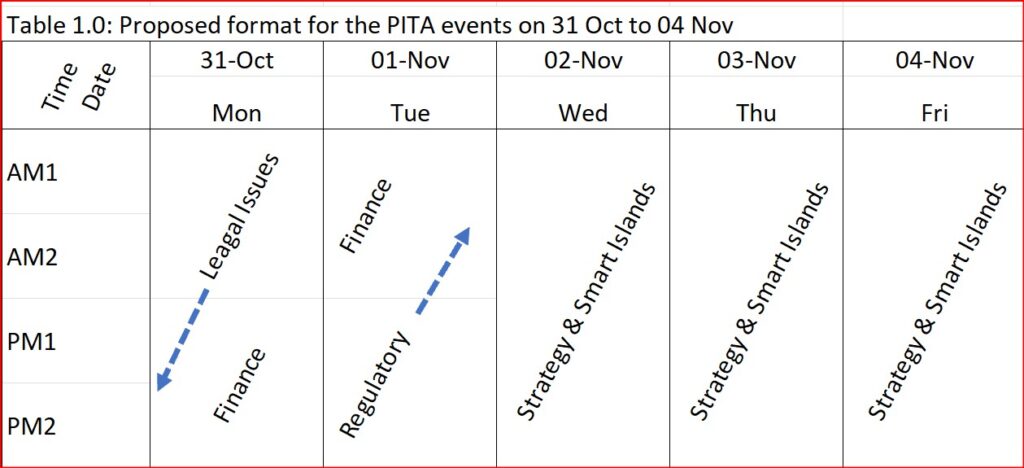 Potential topics:
Telecom Business & Assets valuation methodologies
Digital transformation (DT) – overview, impact on business ops & profit, DT trends, financial processes considerations for DT & automation
Overview of case studies and exchange
Intro to Data science & analytics, how to use them for business intelligence, key tools, methods for data analysis, case studies